UCH-L1
Serum ubiquitin C-terminal hydrolase L1 (UCH-L1) has been proposed as a biomarker of traumatic brain injury (TBI).
PGP9.5 rises within 1 hour of onset, reaches its peak at 8 hours, and can last up to 1 week after trauma.
PGP9.5 can identify patients with intracranial lesions detected by CT and patients who need surgical treatment.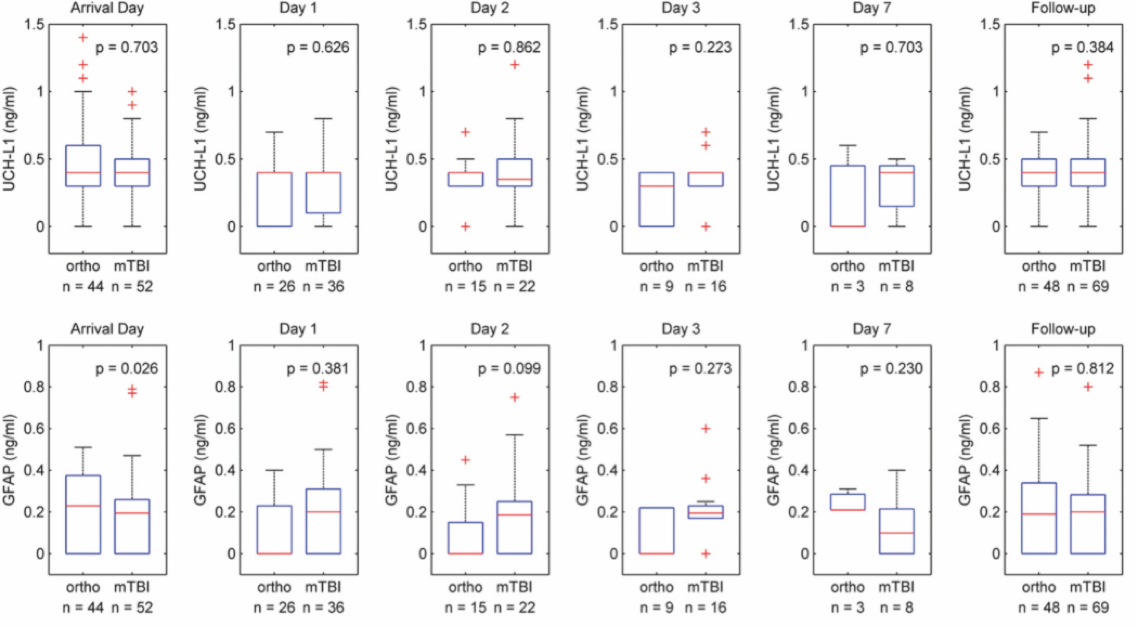 Parameters:
- Specifications: 10/40/60 tests/kit;
- Sample type: Serum;
- Detection time: 28 minutes;
- Operating steps:
1. Insert reagent strip to reagent rack;
2. Add 80ul serum to well 1;
3. Put reagent rack into MS-Fast;
4. Result can be printed automatically.